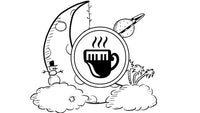 Hello. Welcome!
Study Music Project is a project started by Dr. Dennis Kuo. Dr. Kuo creates high-quality relaxing piano music to help people relax and focus, and work.
Over the years, many have desired to learn how to play the music on the piano.
And now, you will finally be able to learn the music! Find the piano sheet music to songs from Study Music Project. Each purchase helps support the Study Music Project!